Are your buildings pet friendly?  We happily welcome your fur babies at KC Loft Central!
How many pets may I have? We allow up to two pets per loft home.
Are there any deposits, special fees, or monthly charges to have a pet? We charge a $150 nonrefundable pet fee and a $200 refundable pet deposit per pet. Monthly pet rent is $25 per dog. There is no additional pet rent for cats.
What must I bring with me to tour an apartment? We require a government-issued photo ID for all tours.
Should I make an appointment to tour the different buildings or just show up? We highly recommend that you make an appointment in advance to view the lofts. There are 8 different buildings to view, and we would like to make sure there is time for you to view everything you are interested in.
What fees are required to reserve a loft? To reserve an apartment, you will need to pay your deposit, administrative, and application fees.
What qualifications do you require to be approved for move-in? We factor in a few different components here. To qualify we will need verifiable income and a complete screening that will include credit, criminal, and rental history.  Depending on the results of these checks, a higher deposit or a co-signer may be required.
Is my security deposit totally refundable? Return of the security deposit is dependent on the condition of the apartment upon move-out, as well as any remaining balance on the resident account.
If I get a job transfer, can I break the lease? If you are terminating your lease for any reason other than military service transfers, you are responsible for giving proper written notice and lease cancellation fees.
Can I change to a month-to-month lease plan after my first year? After you have completed your lease term, you are eligible to continue a month-to-month basis at a higher monthly rate for up to 3 months.
What utilities are included in my lease? Most of the buildings' rent includes water, sewage, trash, and pest service. There is an additional $20 Valet Trash fee at the Board of Trade Lofts.
How long is the term of the lease? We can offer flexible lease terms starting at 6 months. Lease premiums may apply based on lease term.
Do you offer furnished apartments? Currently, we do not offer furnished apartments. We can provide information for several companies who offer furniture rental services.
If something needs to be repaired in my apartment, how do I report it? We offer a resident portal to all residents to place work orders 24/7. Emergency maintenance calls can be placed after hours by calling 913.791.2602.
When is my rent payment due? Rent is due on the first day of each month.
What day of the month am I liable for a late charge? Rental payments received after the 5th of each month are considered late.
Will you accept electronic payments from my bank? Electronic payments can be made via the resident portal. If a bank account and routing number are used there is no fee to pay electronically.
Is there any additional storage space available at your property? Most of our properties do offer additional storage space. Depending on the building, some fees may apply.
Are residents permitted to paint the walls of their apartment? Yes, provided that all walls are returned to their original color before moving out. Failure to repaint the walls upon move-out will impact the return of tenant's security deposit. We do not allow paint on the wood beams, brick, or cabinetry in any of the units.
I scheduled a tour. Where do we meet? Regardless of which property you are viewing, we will always meet in our leasing office, which is located at 127 W. 10th St. in the Board of Trade Lofts.
Do you have photos of individual apartments? We can make this happen!  If you're looking to lease an apartment prior to seeing it, we can show you the apartment via FaceTime or Zoom.
Where do residents park? Parking differs for each property and additional parking fees do apply.
What about cable and internet? Our downtown properties are all wired for Google Fiber and Spectrum, each have the highest capable speed on the market. You choose whatever plan works best for you. This is not included in the rent.
Are all the buildings smoke-free? Yes, there is no smoking permitted on any of our properties.
Is renter's insurance required? Y​es. Renters insurance is required with a minimum $100,000 Liability Coverage policy.
About KCLoftCentral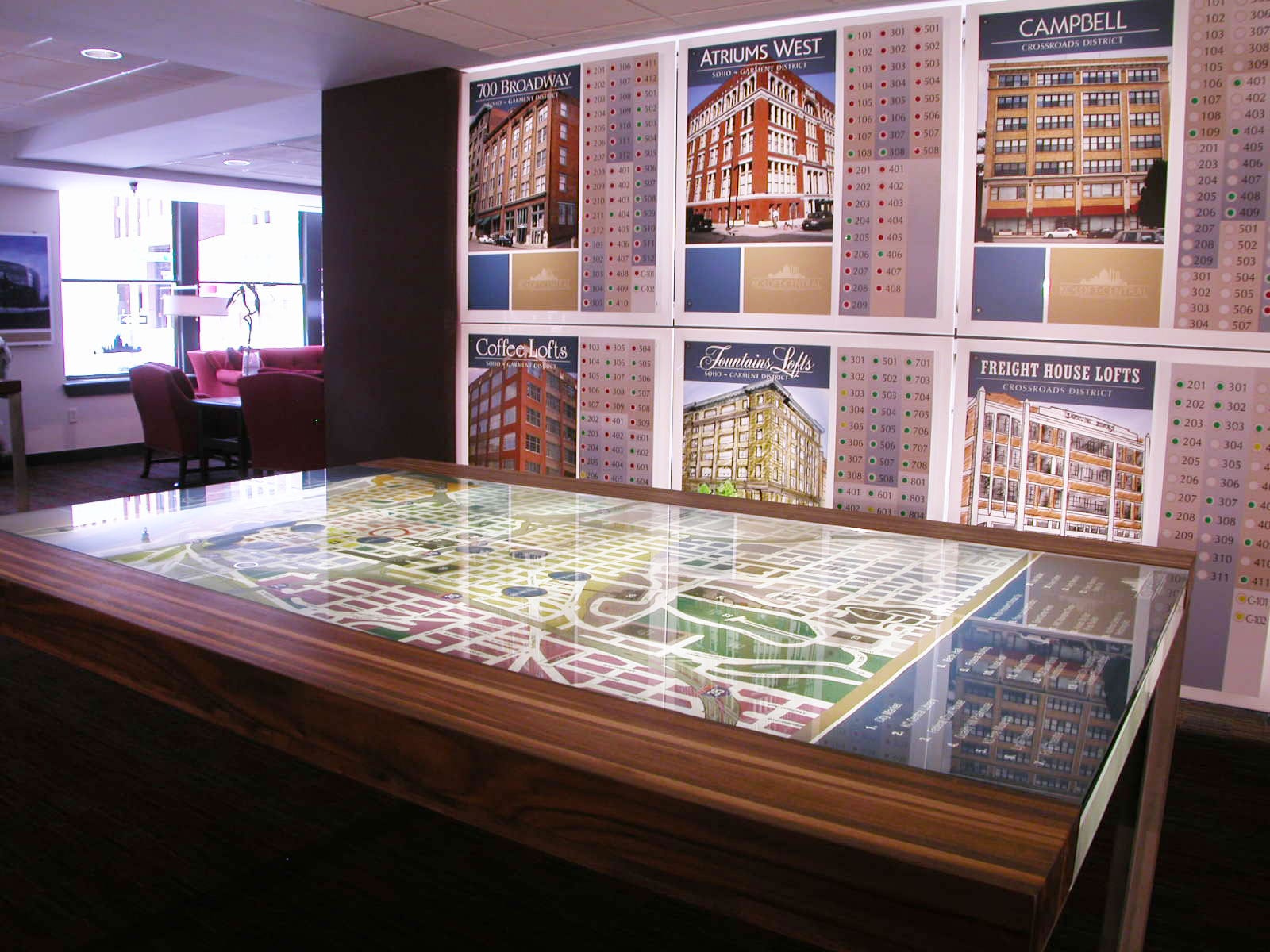 KCLoftCentral is Downtown Kansas City's leading provider of Lofts, Apartments and Condominiums. Our main office is located at 127 West 10th Street on the second floor of the historic Board of Trade Building. At KCLoftCentral preserving Kansas City's architectural history is our passion, but providing excellent customer service is our mission.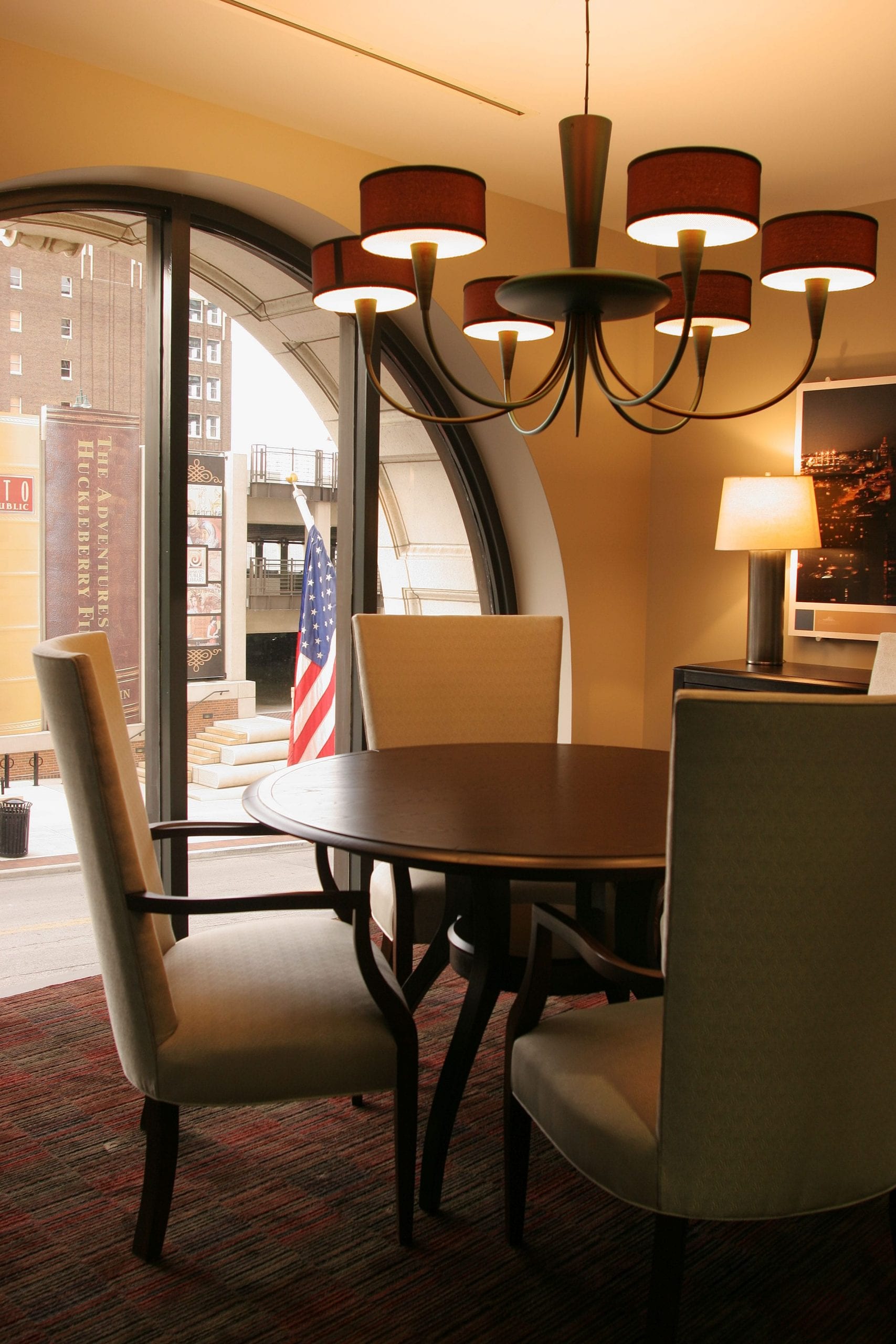 KCLoftCentral is a real estate development company based in Kansas City. Our experienced development and management team has been at the forefront of Kansas City's Downtown renaissance for more than 30 years. The majority of our development has involved certified historic structures in the urban core. Our company specializes in the restoration and rehabilitation of these unique properties, preserving the architectural integrity of building exteriors while completely restructuring the interiors into unique living and commercial spaces. Our team has fashioned spacious and contemporary loft apartments and condominiums, incorporating each structure's most desirable features including: soaring heavy timber ceilings, colorful brick walls, large windows and original flooring. Our projects retain the ambiance of Kansas City's past, while creating upgraded housing for the future.
Come visit KCLoftCentral and discover the colorful history of Downtown Kansas City. With lofts located in the Garment District, Library District, Crossroads Arts District and Freight House District, we have Downtown covered. These historic properties feature amenities such as covered and gated parking, fitness centers, clubrooms, patios, theatres, hot tubs, spas, an indoor pool and much more. Imagine coming home to a distinctive loft with soaring heavy timber ceilings and colorful brick walls, or taking in the breathtaking city view from your own private balcony.
KCLoftCentral offers prospective urban dwellers an innovative shopping concept that makes renting or buying a loft fun and easy. Visitors can virtually tour our historic Downtown properties using touch screen digital tours and narrated videos. Once your selection has been narrowed down our helpful leasing and sales agents will guide you to each property and specific unit that may be of interest. Stop by today to see where KC's history lives.
KCLoftCentral is your Downtown Loft and Condo Destination.
Contact us at 816-842-6544
or visit our office located at 127 W 10th Street