What's New: BikeShareKC arrives in the Garment District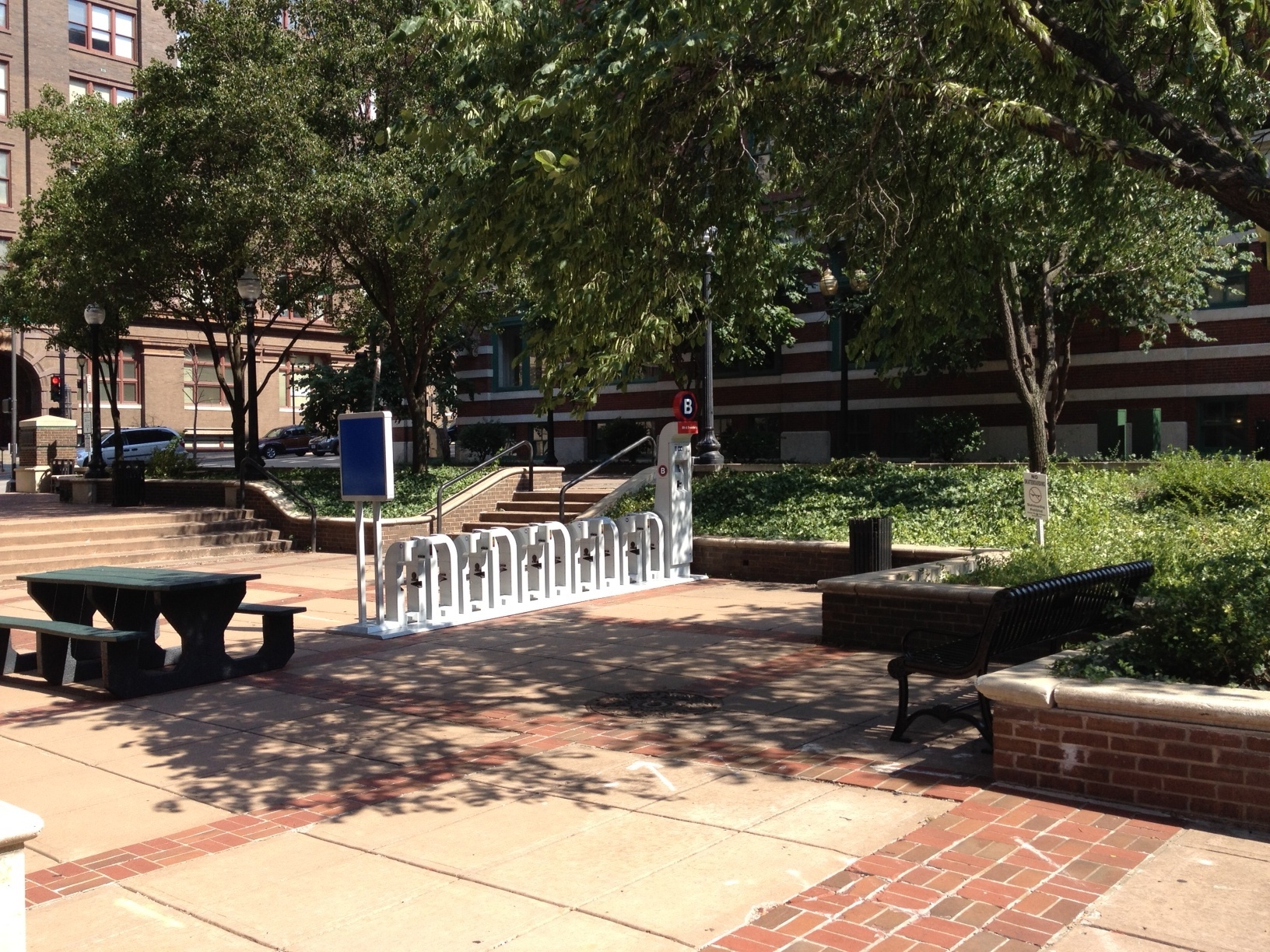 Kansas City B-Cycle, powered by Blue Cross and Blue Shield of Kansas City (Blue KC), is a new project from BikeWalkKC designed to provide a new public transportation option for Downtown. This innovative transportation hub is located in the heart of the Garment District at 8th and Broadway adjacent to Fountains Lofts and Soho West Lofts.
BikeShareKC will create a fun and convenient way for KCLoftCentral residents to experience everything our city has to offer, transforming the city into a healthier, more livable, and economically competitive place to live, work, and play.
BikeShareKC will compliment the transit system, and give residents low cost access to jobs and services. More options for short trips around town mean fewer cars on the road and less pollution in our air. Today's economy demands creative and talented people, and that workforce increasingly prefers vibrant cities with high quality bicycling. BikeShareKC will also help local companies attract and retain the best and brightest. For more information visit: